Life would be boring without a few curves
And it's our job to make sure that yours look and feel incredible every day of every decade—from your first bra to your first born to your 50th birthday and beyond.
A lot of brands tell you who to be. We just want you to be you, with a community by your side and a top drawer filled with pieces that are as insanely comfy as they are jaw-drop gorgeous. Because you deserve to look as incredible in your clothes as you do in our intimates.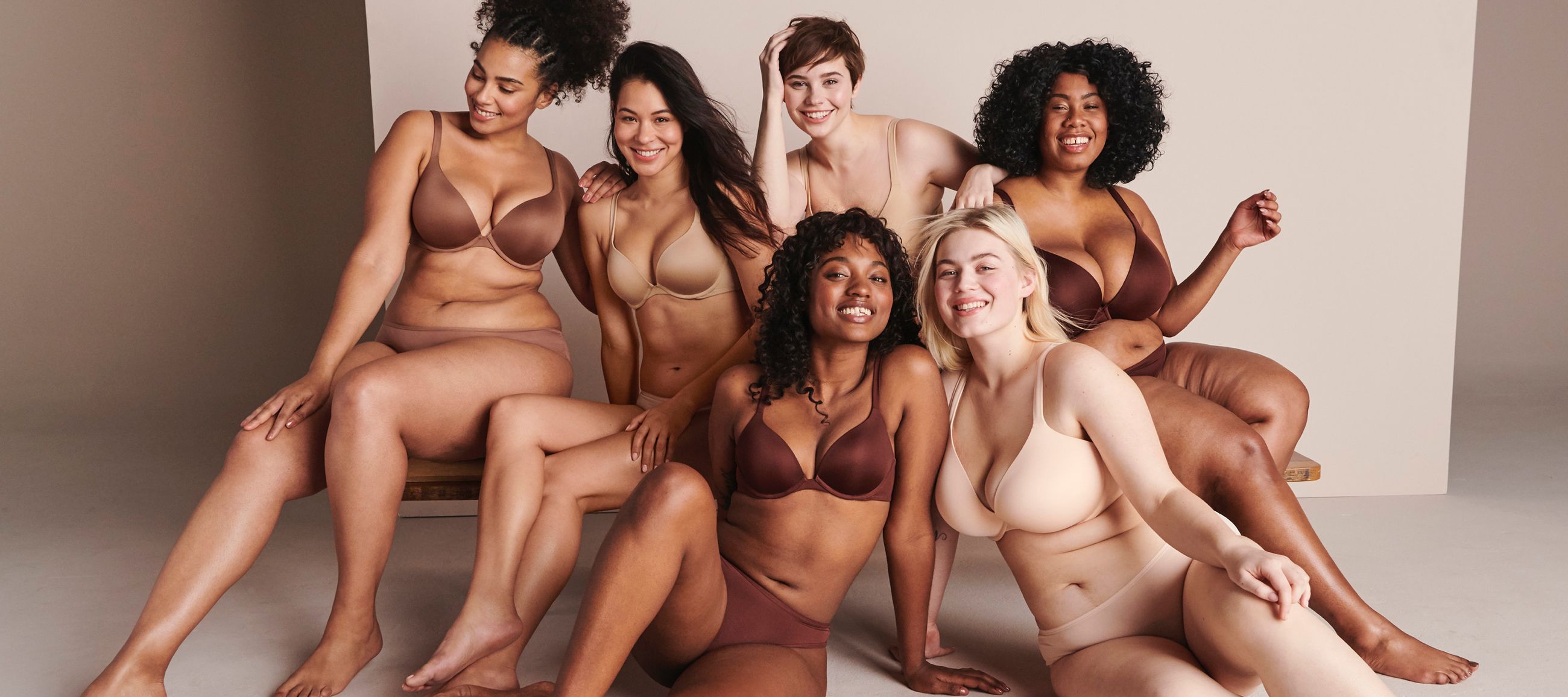 2000 women have your back
Not one of them the same. But all of them telling us what tape measurers and online fit quizzes absolutely cannot. We know it's not super sexy to talk about a "fit database" of 2000 women who test every Cacique bra and panty before it's on your bod, but they are the reason we know the curves and contours that make every body unique. That's what makes our fit so enviably obsession-worthy. And that...is sexy.
The Fit Guide
That means 300 million boobs have said "yes!" to the obsession-worthy comfort of a Cacique bra. Those numbers don't lie, ladies.
We've never met a curve we didn't love
We're women designing for women and we wear Cacique too. And we don't ever want to stop just because our bodies change over time. We believe that sexy comes in all shapes, sizes and colors. And we aren't afraid to get real about what makes boobs and butts so unapologetically fascinating and frustrating at the same time.
We're a community and we believe that support comes from our BFFs and boost balconettes. Comfort comes from our families and fit that feels like a dream. We lift up our co-workers and our 42DDs. We want to swap our stories and grow old together…and by old, we mean awesome.
We've been around for a few years, 30 to be exact. And though we can't predict the future, we've considered all the moments when you might need us. There's lounge and sleepwear, sport and swim, even nursing and post-surgery mastectomy bras. Tell us what you need and we'll make it happen.
We're here. And we're listening.
We're Cacique.
How do you say it?
You're not alone if you're not totally sure. We'll set you straight with this quick reminder (and a few bloopers from our favorite faces along the way).
PHILANTHROPY
Since 2016, Cacique has played an important role in enabling the Breast Cancer Research Foundation to achieve major breakthroughs in breast cancer prevention, diagnosis, treatment and survivorship. With our sister brands, Lane Bryant and Catherines, we've used initiatives such as limited-edition collections, associate events and register round-ups to benefit the cause. Together, we've donated over $1.5M to date.

We've never met a curve we didn't love. And we never send emails unless they make you smile, swoon or score something super sweet. Promise.
Want in?